Multiple Award Winning Family from Tennessee.
Misty Treece:  Singer, bargain shopper, loves time with family and Church.
Jeff Treece: Musician, songwriter, Comedian and classic car lover.        
Dusty Treece: Musician, singer, loves family time and Tennessee athletics.  
Sunday Drive has been honored to receive 20 Entertainer and Vocal Group of the Year awards
combined with multiple #1 songs.
Has had the privilege to perform at prestigious venues such as
Dollywood
,
Silver Dollar City and The Grand Ole Opry.
 Has shared the stage with The Oak Ridge Boys, The Gaithers, Big Daddy Weave,
David Crowder Band and many more.
Sunday Drive provides a musical experience that takes their audience on a journey they will remember forever.
                         Charlie Monk -
Sirius/XM Radio
Meet the MemBers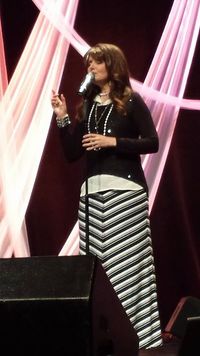 Misty Treece: Singer, Actress, bargain shopper, loves family time and Church.
Misty has been on national TV as co-host of the NBC show "Extreme Makeover", Has appeared in the movie "Saving Faith" and has won many beauty pageants but her passion is singing. Many people think she sounds a lot like Karen Carpenter.
Misty's goal is to touch hearts with her music.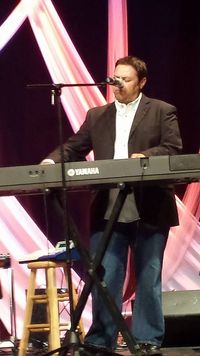 Jeff Treece: Musician, singer, songwriter, comedian, story teller and loves classic cars.
The group's Keyboard player, MC and Vocalist is no stranger to the music industry. Jeff has played the piano for many professional groups including The McKameys and his family Cedar Ridge.
In 2006 Jeff wrote the Marine Moms Official Theme song "Angels Watching" 
which crossed multiple genres hitting the #1 spot in multiple publications and the top 100 Billboard Country chart. 
Jeff is known best for his humor, songs and heart felt stories making audiences laugh, cry, and think.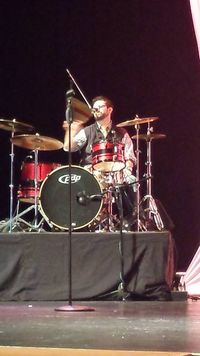 Dusty Treece: Musician, singer, loves the UT Vols and his iPhone. 
Dusty has played music his whole life starting with his family group Cedar Ridge and then a long career with the Jeff Treece Band. Dusty has won 5 Musician of the Year Awards from multiple organizations.
Mission Statement
Mission
Strive to positively influence the world through our music.

To bring

JOY

. . . have light hearted family fun

To be a

LIGHT

. . . shine it for the world to see.

To show

LOVE

. . . share it in all we do.

To live the

LIFE

. . . as disciples of Christ.

Sunday Drives goal is to
share our talents and faith to uplift the name of Jesus.
Concert FeeDBack
Sunday Drive was the "Icing On The Cake" for our Homecoming, our attendees loved them!
Jim Snider
Truthseekers Homecoming
WOULD YOU RECOMMEND SUNDAY DRIVE TO CHURCHES AND OTHER EVENTS? DEFINITELY YES
We have had a lot of concerts at Kolas Christian Bookstore over the years but none were more awesome and fun than last Saturday night, I recommend anyone who has the chance to see Sunday Drive and book them for their event....do it.
Howard Schug
Kolas Christian Bookstore
Highland, Indiana
WOULD YOU RECOMMEND SUNDAY DRIVE TO CHURCHES AND OTHER EVENTS? DEFINITELY YES


Y'all were awesome!!! You are welcome back anytime!!
Midway Baptist Church
Lee, Florida
Pastor Jeff Bailey
WOULD YOU RECOMMEND SUNDAY DRIVE TO CHURCHES AND OTHER EVENTS? DEFINITELY YES

The music quality was off the charts, message was good and uplifting and the comedy was just what this congregation needed. The church was blessed & enjoyed themselves. We had some guests and they felt the same way.
Goreville United Methodist
Goreville, Illinois
Pastor Ed Hoke
WOULD YOU RECOMMEND SUNDAY DRIVE TO CHURCHES AND OTHER EVENTS? DEFINITELY YES


It was wonderful!! Everyone enjoyed it!!! Good singing, good jokes, good witness, and an altar call!!
Kingsley Memorial United Methodist Church 
Fairbanks, IN 
Rudy Nichols - choral director
WOULD YOU RECOMMEND SUNDAY DRIVE TO CHURCHES AND OTHER EVENTS? DEFINITELY YES


I had spoke with Jeff before people arrived and we were on the same page as to the reason for the concert. An invitation was given at the end of the service and their content was lifting up Jesus Christ and the wonders of God's love. I felt they were very sensitive to the church and to God's leading in the service.
Cicero United Methodist Church 
Cicero, IN 
Rev. Byron D. Fritz Pastor
WOULD YOU RECOMMEND SUNDAY DRIVE TO CHURCHES AND OTHER EVENTS? DEFINITELY YES


We plan to have them back in the future - really enjoyed their music and testimony.
First Christian Church Disciples of Christ
Frankfort, Indiana
Pamela Ditson-McCall - Sr. Minister
WOULD YOU RECOMMEND SUNDAY DRIVE TO CHURCHES AND OTHER EVENTS? DEFINITELY YES


The group was funny yet spiritual. A young woman who grew up in the church re-committed her life to Christ!
Logan Church of the Nazarene
Logan, WV 
Dr. John Anderson/ Pastor
WOULD YOU RECOMMEND SUNDAY DRIVE TO CHURCHES AND OTHER EVENTS? DEFINITELY YES